[:en]
RAW MATERIAL

Fiskolía emphasizes on the purity of its products and the quality of raw materials. Fiskolía's sources crude oil from food grade certified fishmeal factories in Iceland. The original raw material are off-cuts from fresh pelagic fish, wild caught in the pristine and unpolluted North-Atlantic Ocean surrounding Iceland.
Our fish oils are tasty, have low oxidation levels and contain healthy omega-3 fatty acids including EPA (eicosapentaenoic acid) and DHA (docosahexaenoic acid). Icelandic fisheries are carefully conducted and regarded as responsible and sustainable, herring and capelin fisheries being MSC certified.

[:is]
SILFUR HAFSINS – SÍLD
Síldin er einn helsti örlagavaldur Íslendinga á þessari öld og án hennar
er vafasamt að hér hefði byggst upp það nútímasamfélag sem við þekkjum í dag.
Um aldamótin 1900 kynntust íslenskir sjómenn og útgerðarmenn nýrri tækni til fiskveiða.
Stórfelldar þorsk- og síldveiðar hófust með vélskipum og afkastamiklum veiðarfærum.
Nýr tími var runninn upp með hraðstíga samfélagsumbótum. Aldalangri stöðnun og
fátækt var létt af þjóðinni. Góð síldarsumur í heimskreppunni á 4. áratugnum, þegar
þorskmarkaðirnir erlendis lokuðust, hafa líklega tryggt þjóðinni efnahagslegt sjálfstæði
og átt sinn þátt í því að árið 1944 öðluðust Íslendingar fullt frelsi eftir 5 alda yfirráð Dana.
Atburðirnir í kringum síldina voru sem ævintýri fyrir íslensku þjóðina
– síldarævintýrið mikla sem stóð í 100 ár.
Fyrstu síldarverksmiðjurnar risu á Siglufirði árið 1911. Síðar áttu stærri og fullkomnari
verksmiðjur eftir að "mala gull" á öllum helstu síldarstöðum og má með sanni segja
að bræðsluiðnaðurinn hafi verið fyrsta stóriðja Íslendinga.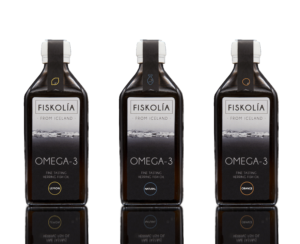 [:]