WHY FISKOLIA?
Herring Fish Oil contains high quantity of Cetoleic acid, in addition to adequate level of Omega-3s EPA/DHA, Vitamin D, Vitamin A and Vitamin E.
North Atlantic Herring is unique due to its high content of Cetoleic acid which can increase the Omega-3 index in blood by stimulating creation of EPA and DHA inside the human body.
In a trial pilot study it has been found that intake of Cetoleic acid may reduce redness of facial skin and in addition it is now being explored whether it can have positive effect on eczema symptoms. We look forward to results from further research on these very interesting positive skin health issues,.
See further e.g. British Journal of Nutrition – Nutrition Insight – PubChem – Nutra Ingredients
At FISKOLÍA, the finest raw materials are sourced to ensure low oxidation levels of our oil products, combined with a gentle processing method to minimise the stress on the oil to protect its natural valuable nutrients. These are the basic principles that guarantee the freshness in the production of the award-winning taste of our fish oil.
Natural stability of the Herring fish oil slows down oxidation and sustains the pleasant taste throughout the consumption period for ca. 30 days after opening of the bottle .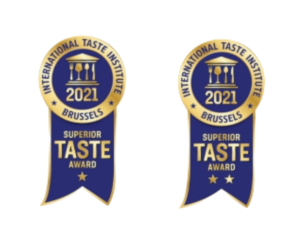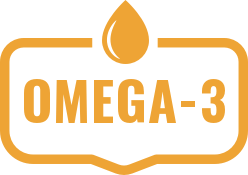 The responsibly conducted and controlled herring fisheries are at the heart of developing a sustainable base for employment in the rural Icelandic fishing villages and thus support United Nations Sustainable Development Goals no. 2, 11, 12 and 14.
At FISKOLÍA we only source fish oil from herring fisheries in the pristine cold waters around Iceland. We are the first to develop a full spectrum Omega 3 fish oil from this unspoilt source, and international patents controlled by FISKOLÍA keep protecting our methods.
Why use FISKOLÍA ?
The health benefits of Omega-3s in fish oil are widely considered, especially the EPA and DHA fatty acids. These Omega-3s are mainly originated from fatty fish, fish oil supplements and microalgae.
The Heart: as part of a healthy lifestyle, Omega-3 in Herring fish oil may help maintain a levelled blood pressure, support correct levels of triglycerides and help reduce your risk of heart disease (cardiovascular disease).
Brain development: Omega-3s play a key role in the structure and function of brain cell membranes and cell signaling.
Eyesight: DHA is a major structural fatty acid in the retina of the eye playing an important role in visual development and function throughout life. DHA is vital in the development of children's eyesight to adolescence.
Improved joint health and flexibility may be increased.
Fatty liver disease may be prevented or symptoms reduced.
Strengthening of the immune system is often linked to consumption of vitamin D, fish oil and Omega-3s.
Omega-3s are one of the most researched supplement in the world and international studies (research) illustrate that as supplements and/or foods rich in Omega-3s are added to diet the overall health of your brain, heart, eyes and even strengthen the immune system including improved joint health can be examined.
Capsules or softgels are mainly applied to provide convenient form to consume fish oils and Omega-3s. Encapsulated fish oils and Omega-3 concentrates can create fishy aftertaste, burping and reflux, but Herring fish oil does usually not due to its natural stability. If you prefer capsules or softgels due to convenience you can still enjoy the great natural stability advantages of Herring fish oil. In most fish oil and Omega-3 concentrated capsules, approximately half of the content is nutritious whilst the rest is gelatine with no benefits whatsoever. FISKOLÍA Herring fish oil is a way to enjoy Omega-3s in liquid form without leaving a bad taste in your mouth.
The FISKOLÍA promise: At FISKOLíA we are committed to preserving our environment and thus choose not to use plastic packaging. We are committed to our planet reducing the impact of our packaging materials according to the United Nations Sustainable Development Goals.